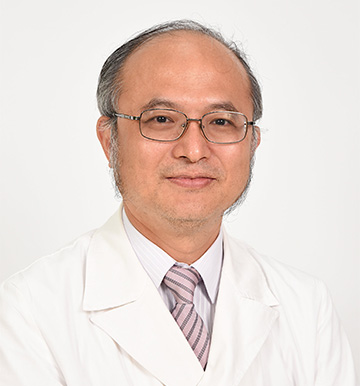 Ming-Shiang Wu
President, The Gastroenterological Society of Taiwan
Dear Colleagues,
In recent years, the COVID-19 pandemic has caused an unprecedented disruption to numerous academic activities and international conferences. However, as the epidemic subsides, this year's TDDW will return to its original in-person meeting format.
With the support of all participating societies, the program for this year's TDDW has already been curated to excellence, aligning with its primary theme. The upcoming meeting promises an exciting opportunity to not only exchange and share the latest advances in gastroenterological research but also engage in discussions about the delivery of evidence-based gastroenterological services in our daily practice. In addition to original paper presentations and other scientific sessions, we have invited world-renowned experts in various fields of gastroenterology to deliver special lectures. As the hosting society for TDDW, GEST has also organized two timely and educational symposia: "Precision Surveillance for High-Risk Populations of Gastrointestinal Cancers" and "Advancements in Microbial Therapeutic Interventions: From Next-Generation Sequencing to Next-Generation Probiotics". We believe these symposia will be particularly appealing to our participants.
Furthermore, the international joint sessions have consistently been the most exciting aspect of the TDDW meeting. This year, in conjunction with the GEST-KASID Joint Session, we anticipate lively and substantive discussions among experts and participants alike from both countries.
We eagerly anticipate your physical presence at the Taiwan Digestive Disease Week 2023!
Sincerely yours!

Professor Ming-Shiang Wu, M.D., PhD.
President, The Gastroenterological Society of Taiwan
Distinguished Professor & Superintendent,
National Taiwan University Hospital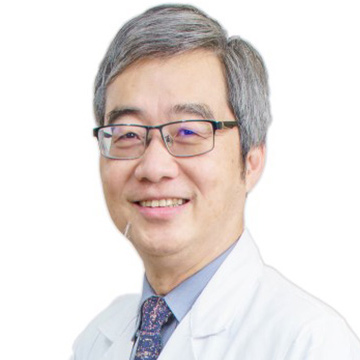 Sheng-Nan Lu
Chairman, Taiwan Digestive Disease Week 2023
Dear Colleagues
It is my great honor, on behalf of the Gastroenterological Society of Taiwan; to announce the Taiwan Digestive Disease Week (TDDW) 2023 will be held at the National Sun Yat-sen University, Kaohsiung from September 22 to 24. Due to full-open policy after 3-year COVID-19 pandemic, we will restart the warm face-to-face communication again. As usual, the Gastroenterology Society of Taiwan (GEST) organized this distinguished meeting and there are more than 10 societies/associations working together for making it more comprehensive. I would like to forward our cordial invitation to all colleagues who are in the associated societies of gastroenterology, hepatology, endoscopy, surgeons, oncologists, pediatricians, and interventional radiology from Taiwan and even to all over the world to participate in TDDW 2023.
The theme "Perspectives in Digestive Disease Post COVID-19 Era" includes not only updated basic researches, translational studies and clinical practices in all digestive fields, but also advanced cross fields issues which will be presented and discussed in these three days. This professional platform will provide the optimal venue for sharing and learning cutting‐edge knowledge and skills with global and domestic scholars.
Kaohsiung is a warm city, even in autumn. Our venue locates along the beautiful seaside. And amazingly, Gala dinner will be served on the sunset beach. You may enjoy enthusiastically hospitality in the sunshine city.
I sincerely welcome all the participants to attend the abundant meeting happily with feast of spiritual as well as new, advanced knowledge.

Sheng-Nan Lu MD, MPH, PhD.
Professor, Department of Internal Medicine, Division of Hepato-Gastroenterology
Kaohsiung Chang Gung Memorial Hospital
Kaohsiung, Taiwan