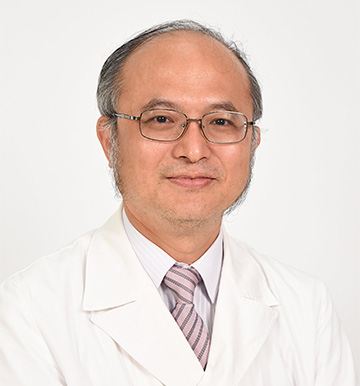 Ming-Shiang Wu
President,
The Gastroenterological Society of Taiwan
Dear Colleagues
In these three years, COVID-19 pandemic caused unprecedented interruption of many academic activities and international conferences. Nevertheless, along with the ceasing epidemic and the wide population coverage of COVID vaccination, in this year, TDDW will return to its original in person meeting style.
With the aid of all participating societies, the program of this year's TDDW has already been shaped up to be excellent with respect to its main theme and the meeting will provide an exciting opportunity to exchange and share not only the cutting-edge knowledge in gastroenterological research but also thoughts concerning how evidence-based gastroenterological services should be delivered in our daily practice. In addition to the original paper presentations and other scientific sessions, we also invited world renowned experts in individual fields of gastroenterology to deliver special lectures. As the hosting society of TDDW, GEST also organized two timely and educational symposia – "Economical appraisal of GI practices" and "Emerging issues in gastroenterology", which we believe attractive to our participants.
In addition, international joint sessions have been always the most exciting part of the TDDW meeting. This year, TDDW will be hosting the 6th TDDW-JDDW-KDDW Joint Session, one of the most important platforms for international exchange in the field of digestive medicine in Asia. Together with GEST-KASID Joint Session, we anticipate an active and hot discussion among the experts and the participants.
We look forward to welcoming you virtually at the Taiwan Digestive Disease Week 2022!
Sincerely yours!

Professor Ming-Shiang Wu, M.D., PhD.
President, The Gastroenterological Society of Taiwan
Distinguished Professor & Superintendent,
National Taiwan University Hospital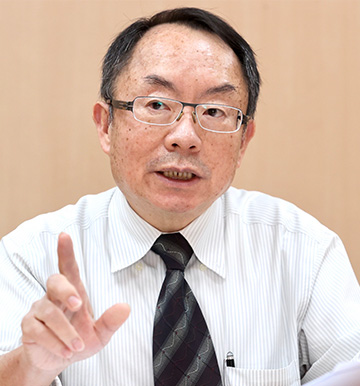 Rong-Nan Chien
Chairman,
Taiwan Digestive Disease Week 2022
Dear Colleagues
On behalf of the Gastroenterological Society of Taiwan, it is my great honor and pleasure to announce the Taiwan Digestive Disease Week (TDDW) 2022, which will be held at the interventional conventional center of National Taiwan University Hospital, Taipei, Taiwan from September 23 to September 25. Because of the pandemic Covid-19, the meeting will be hybrid in preparation, although we look forward to seeing all friends present at the meeting in person. We also arrange some meeting by Webinar simultaneously. I am more than happy to invite all the colleagues, including gastroenterologists, hepatologists, endoscopists, surgeons, pediatricians, oncologists, and interventional radiologists from Taiwan as well as delegates from all over the world to participate in this joint meeting.
The main theme of TDDW 2022 is "Evolutionary in Digestive Medicine.". The scope encompasses the hepatobiliary system and gastrointestinal tract, from basic research, translational medicine, and clinical practice. This professional platform will provide the optimal venue for sharing and learning cutting-edge knowledge and skills from domestic and international experts. Recent advancement of gut microbiota, fecal microbiota transplant (FMT), artificial intelligence (AI) in medicine and the updated COVID-19 knowledge associated with GI disease are also included in scientific program. In addition to scientific program, the organizing committee has arranged social activities to enrich our network. We also hope that you will enjoy Taiwan which is well known as Formosa, the beautiful island, and interesting place with a wide array of tourism and ecological resources, a diversity of traditional folk customs, a rich culture, modern arts, and technology. Taipei is also a gourmet's paradise, with the finest of Chinese cuisine, the booming development of foreign restaurants, and unique dining opportunities in establishments serving local Taiwanese snacks, Hakka dishes, aborigine, and night-market foods, as well as exquisite international dining in five-star hotels. Whatever your preference and budget, Taipei will easily satisfy your taste buds. We also have the advantage of convenient transportation and an excellent travel environment that you will want to enjoy again and again.
Your active participation on our annual meeting will be highly appreciated. All of us look forward to welcoming you in Taipei in September 2022.
Sincerely yours

Rong-Nan Chien, MD
Chairman, Taiwan Digestive Disease Week 2022
Professor of Medicine,
Liver Research Unit,
Chang Gung Memorial Hospital and University College of Medicine Taoyuan, Taiwan